---
Receive a photograph of the Special Image
of Our Lady of Guadalupe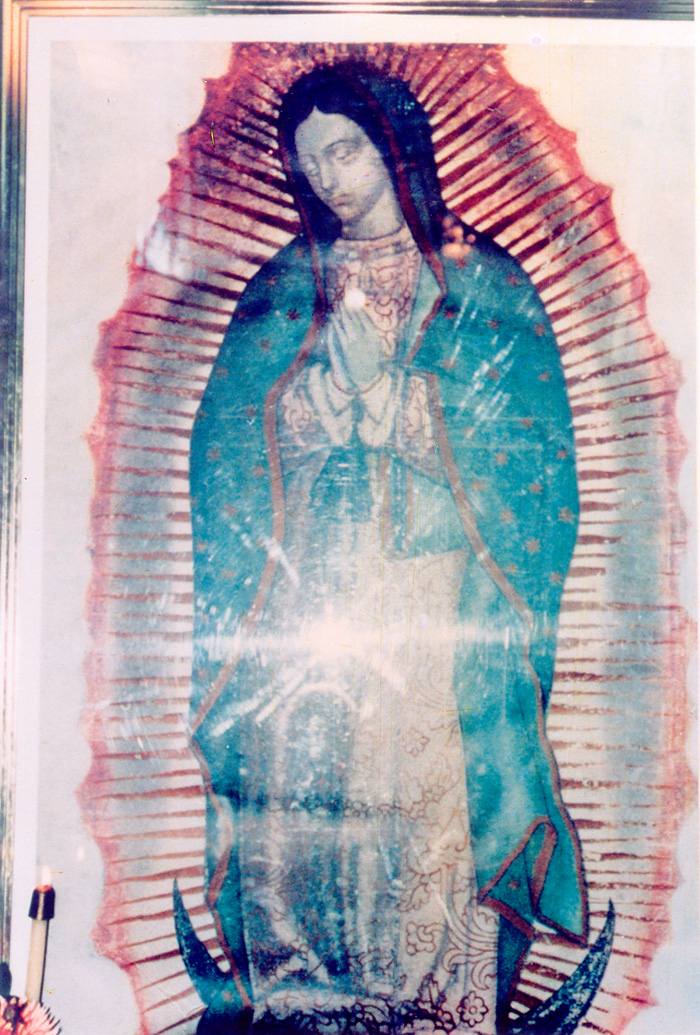 The Lord God said to the serpent:
"I will put enmity between you and the woman, between your seed and her seed; he shall crush your head, and you shall lie in wait for his heel." Genesis 3:15
Our Lady first said to Juan Diego

when she came down to earth in 1531 A.D.:
The Lady smiled approvingly and said:

"Know for certain, dearest of my sons, that I am the perfect and perpetual Virgin Mary, Mother of the True God, through whom everything lives, the Lord of all things, who is Master of Heaven and Earth.

I ardently desire a teocalli (temple) be built here for me where I will show and offer all my love, my compassion, my help and my protection to the people.

I am your merciful Mother, the Mother of all who live united in this land, and of all mankind, of all those who love me, of those who cry to me, of those who have confidence in me.

Here I will hear their weeping and their sorrows, and will remedy and alleviate their sufferings, necessities and misfortunes."

The Wonder of Guadalupe, by Francis Johnston, 1981
Soon millions of people saw the Image of Our Lady and recognized her as the Mother of the True God and wanted her to be their own Mother. Also, the people stopped their customs of idol worship and human sacrifice and they were baptized into the Catholic Church. Thus, in only a few years, Our Lady won a great victory over the serpent!

At the beginning of the 21st Century, Our Lady opens

her effort
to drive the enemy serpent out of the World
Our Lady received enormous power from the Most Holy Trinity and desires more of her children to join her in this battle.


Our Lady's Image in the Basilica of Mexico City has lasted from 1531 until now (489 years).


On 8/15/1991, Our Lady renewed her Image through the Special Photograph taken in Portland, Oregon, adding several images. The four most notable ones are: (1) Jesus in the Eucharist; (2) The Holy Spirit; (3) the Divine Light of God; (4) Our Lady weeping for the unborn; and more.
How to receive the Special Photograph
of Our Lady of Guadalupe
From today all of us can become disciples and true sons or daughters of Our Lady as seen in her renewed Image. Much information is available at our website. If you would like to receive physical photograph of the Special Image of Our Lady of Guadalupe (three 3x4 inch and one 4x6 inch photo) please send us your name and address to:
or
Mary's Touch By Mail
PO Box 1668
Gresham, OR 97030
USA
We are not asking for any payment at the present time. However, if you wish to help us with our printing and mailing expenses, we gratefully accept donations by PayPal (click below) or by check or money order to the above physical address.
---